Description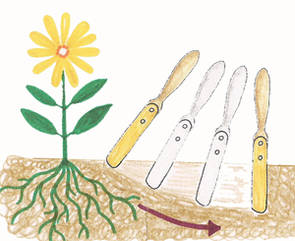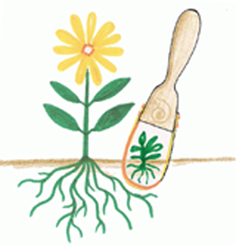 The blade is sharp on both sides, so like its larger equivalent, the Hydra Hoe, both the forwards and backwards movements are effective.
… the bronze weeder Nunki !!!
wins the Sanoma Garden Awards 2013 in Amsterdam.
Three juries – led by Annet Niterink (editor Garten & Co.), Aty Luitze (editor of Seasons Haus und Garten) and Lilian Korteweg (editor-in-chief Garten & Co) – have selected the winners in six different categories of professional awards. The public overwhelmingly voted in favor of public prices.
The Nunki, designed for weeding and thinning seedlings, won the award in the professional Cat. A. Electric and hand tools.
Benefits
 PKS gardening tools enrich the soils with coppertrace elements and thereby provide plants with essential nutrients.
The design of PKS garden tools makes them especially light and effortless to use.
They have sharp edge.
Stay free of rust (or develop verdigris)* – but age with a graceful bronze patina, perfect for the coastal gardener.
They have an incomparably longer lifespan than devices from iron.
Minute amounts of copper create the conditions for beneficial micro-organisms.
Penetrate the soil easily -low coefficient of friction- less tendency for clay to cling to the tool.
Bronze is not magnetic – so does not disrupt the electrical fields in the soil.
Can be kept sharp with a whetstone, file or by peening (hammering the edge against a steel anvil).
They are hardwearing and will last for years.
They are a pleasure to own and use.