Description
With a bowled shape and pointed blade, a good general-purpose garden spade. It is made of heavy-duty, work-hardened bronze, with a sharp cutting edge. The top of the blade has a lip to put your boot on.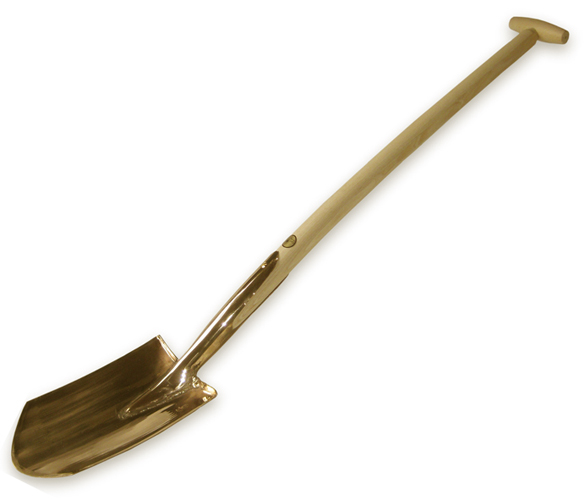 Produktionsbedingte Schweißnähte.
Der Fachmann weiß, dass dies kaum schöner möglich ist, da die Materialeigenschaften Grenzen setzen.